What If We Stop Telling Others What to Do?
About the experience
Enter Experience Copy Here!!
---
---
---
Optional add-ons to your kit
Beverage Pairing
We take two things and pair them together, like peanutbutter and jelly.
$70.00 per kit
Dessert Pairing
It's the same old same old..needs something new.
$15.00 per kit
Sticker

$100.00 + $1.00 per kit
---
---
This experience is a part of these categories
From $2,000
+ $60 per person
Add shipping at checkout
Headcount
headcount is editable later.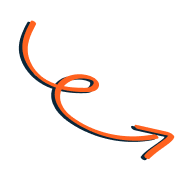 Book this Experience
You will be able to place a free '48-hour hold' on your preferred date & time.
Your Experiences Includes
Live virtual facilitation
Teamraderie guarantee
Live customer support
Post-experience resources
International shipping
Post-experience resources
International shipping
---