Great Wine and Great Cheese for Great Teams
About the experience
There are 800+ wineries in Napa Valley. Why is Chateau Montelena able to consistently produce the world's most acclaimed wine?
Receive an elegant kit with a full bottle (750mL) of Chateau Montelena wine, along with your choice of a generous portion of paired cheeses, paired meats, and Rustic Bakery flatbreads.
You and your team will learn and participate in the story of the winery, made popular in the 2008 movie "Bottle Shock" while tasting wines, sampling cheeses…and celebrating your team.
---
---
---
Optional add-ons to your kit
Sticker

$100.00 + $1.00 per kit
---
---
This experience is a part of these categories
$200
/ person
Add shipping at checkout
Headcount
headcount is editable later.
This experience is U.S.-only. Please select other experiences if you have a global team.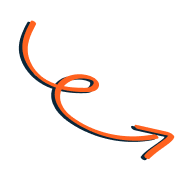 Book this Experience
You will be able to place a free '48-hour hold' on your preferred date & time.
Your Experiences Includes
Live virtual facilitation
Teamraderie guarantee
Live customer support
Post-experience resources
Post-experience resources
---