Balancing Comfort & Adventure – At Work and In Food
About the experience
How could your team gain perspective while tasting a well-known spirit in a different light?
In this Teamraderie experience, your team receives a kit containing three (3) whiskey expressions (samples) from three female-run distilleries, mineral water, one fully-composed cocktail, a snack, and a glass – and will discover the changes in the spirit world.
You will taste three Tennessee whiskey expressions from top female-founded distilleries. The guided tasting will help you discern the difference in taste between three top whiskeys. You will learn the story behind each expression — and see both parallels and distinctions in how these three women came to the change the world of whiskey.
We invite you to sip whiskey and discover a different way to think about this special spirit.
---
---
---
Optional add-ons to your kit
Sticker

$100.00 + $1.00 per kit
---
---
This experience is a part of these categories
From $2,000
+ $45 per person
Add shipping at checkout
Headcount
headcount is editable later.
This experience is U.S.-only. Please select other experiences if you have a global team.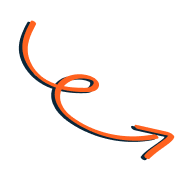 Book this Experience
You will be able to place a free '48-hour hold' on your preferred date & time.
Your Experiences Includes
Live virtual facilitation
Teamraderie guarantee
Live customer support
Post-experience resources
Post-experience resources
---